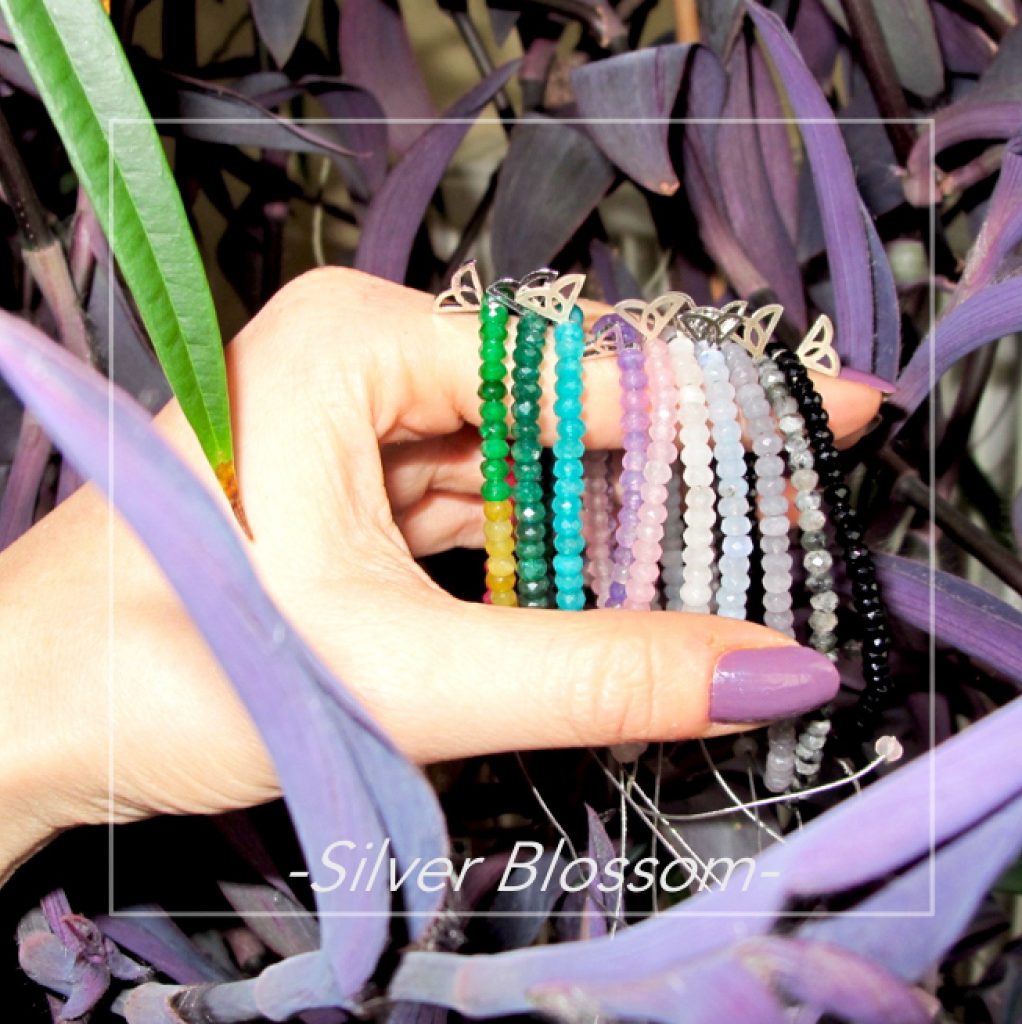 "Silver Blossom" is a collection of bracelets by "Royal Jungles".
The collection development process was very organic, hence the name of the collection was decided to reflect it, as well as the name of each bracelet design.
The bracelets are made of genuine onyx beads. The rough around the edges texture of beads and the way the flexible size bracelet adjust to the wrist as if it fully embraces the wrist of a person reminds of liana plant attaching to the trees. The two become one.
Wild lianas are known as tropical rainforest plants living on the trees as well as playing the role of bridges amidst the forest canopy and becoming paths for animals to move around. You can call it a kind of an artery in the forest for the energy to keep flowing around and keep the playful vibes. Symbolically, creating this line, "Royal Jungles" wanted to make your wrist blossom and give you a piece of jewellery which has the element of nature always with you, grounding you.
Every bracelet has an incorporated symbolic "silver blossom" charm – logo of "Royal Jungles" made of sterling 92.5 silver. Lianas grow blossoms. Same way it comes to life when put on the wrist and the silver blossom starts shinning reflecting the light while in the constant movement being worn by you. The way trees give life to lianas, same way "Silver Blossom" bracelet comes alive once it wraps around the wrist.
***